Special Forces Group 2
4.0
FPS Game – Kill Your Opposing Team Before They Kill You
Are you a fan of action games that involve shooting various types of guns? Do you love taking down the bad guys by any means necessary? If yes, then this FPS game is sure to bring a smile to your face. Special Forces Group 2 is an action-packed game in which you get to play either as terrorists or as members of Special Forces and bring down the other team. You will have to work with your team to come out on top. If more members of your team die during the fight, you will most likely lose. So, you will have to fight alongside them and try to kill the other team before they kill you. You will have plenty of firepower available to defeat the other team.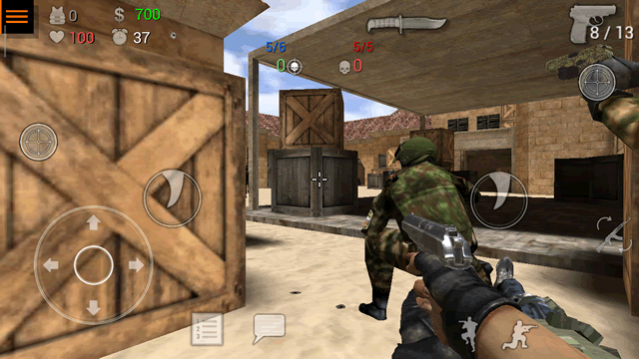 Special Forces Group 2 has fast-paced gameplay which keeps you engaged from start to finish. You have to focus and pay attention to any kind of movement as it can be an enemy combatant. Since your task is to kill all the members of the enemy time, you should just shoot whenever you see a target. You will kill them if they are the enemy and if they are not then your bullets won't harm them. So, you just have to keep shooting no matter what. The graphics and music of this FPS game are excellent and enhance its immersive gameplay. As for the controls, they are very similar to that of other first-person shooting games. You won't need much time to master them.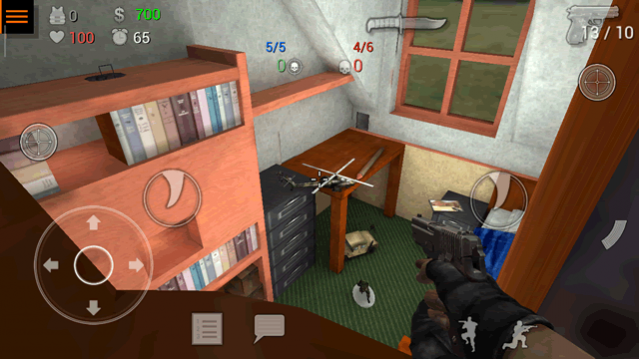 This FPS game offers you a multitude of game modes. Each game modes present a different challenge for you but the ultimate goal remains the same, which is to beat the opposing faction. The game modes you get to play include the Classic mode, Capture the Flag mode, Bomb mode, Knife mode, Death match mode, Sniper mode, and many others. You can choose to play either as the counter-terrorism force or the terrorists. There are various outfits that you can choose for each of the two factions. For all the game modes, the battles are fought between two teams of 8 members each. If you kill all 8 members of the opposing team, you will win. However, if time runs out then the team with the most surviving members will be the winner.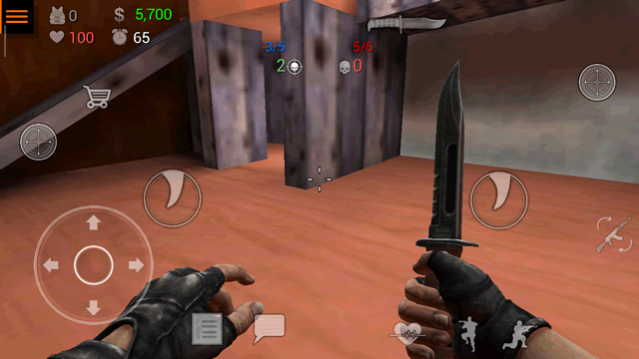 Special Forces Group 2 lets you play on a variety of maps. Each of the available maps brings something new to the table. They have hidden passages and lairs in which the enemies might be hiding. You need to find where they are and kill them as quickly as possible. There are many kinds of weapons that you can use for killing your opponents. You have many different assault guns, pistols, and sniper rifles at your disposal which can all take out an enemy quite easily. There are also grenades available for killing a bunch of enemies simultaneously. Also, there are knives on offer too if you run out of ammunition. You can also purchase armor to protect yourself from enemy gunfire.
Features:
Multiple game modes
Offline mode for fighting with bots
Kill the enemy team in Classic Mode
Diffuse the bomb in the Bomb Mode
Capture the Flag mode to get to the flag first
Multiplayer mode to play with others online
Play as various types of special force members
Various maps to battle on
A wide range of weapons on offer
Lots of weapon skins to choose from
Conclusion:
Special Forces Group 2 is a gaming app that is designed for people who love shooting guns and playing first-person shooting games. It provides them the opportunity to gun down your opponents in real-time by playing as a team and using a variety of guns and weapons. It is an FPS game worth having on your phone if you love games involving team play.
---
Add a review
Tell us your experience with
Special Forces Group 2
4.0
RELATED PROGRAMS
Our Recommendations
---
---
---
---